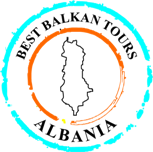 Discover Balkan - Dubrovnik
Dubrovnik is an old city on the Adriatic Sea coast in the extreme south of Croatia. It is one of the most prominent tourist resorts of the Mediterranean, a seaport and the centre of the Dubrovnik-Neretva County. Its population is about 43,000 in 2011. Dubrovnik is nicknamed "Pearl of the Adriatic" and is listed as a UNESCO World Heritage site since 1979.
The city of Dubrovnik (Latin: Ragusa) was built on maritime trade. In the Middle Ages it became the only city-state in the Adriatic to rival Venice. Supported by its wealth and skilled diplomacy, the city achieved a remarkable level of development during the 15th and 16th centuries. Furthermore, Dubrovnik was one of the centres of the development of the Croatian language and literature, home to many notable poets, playwrights, painters, mathematicians, physicists and other scholars.
Today Dubrovnik is the proudest feather in Croatia's tourist cap, an elite destination and one of the most beautiful towns in the Mediterranean. Dubrovnik used to be an independent republic, surviving mostly on trade. It managed to survive many centuries, with constant threats to its territory, particularly from the mighty Ottoman Empire and Venice. As early as 19th century, it was discovered by celebrities as a place to be seen. George Bernard Shaw once said that "those who seek paradise on Earth should come to Dubrovnik and find it". Royalty, presidents and diplomats have all favored the city. The late Pope John Paul II was a fan of Dubrovnik and was even made an honorary citizen. Out of the 23 top luxury hotels in Croatia in 2010, 13 were located in Dubrovnik.
Dubrovnik is steeped in stunning architecture and sculptural detail, and boasts spectacular churches, monasteries, museums, and fountains. Dubrovnik is surrounded by City Walls which are 2 km long and for which it is famous all around the world.
The Old Town can be comparatively difficult to navigate on first appearances, as it really is a warren of little streets. There are however signs at the entrances to many of these streets advertising what businesses, shops, restaurants and accommodation are to be found in that direction.
That being said, some of these signs appear to be either intentionally misleading or woefully out of date. For example, there is no office of any bus company within the Old Town, despite what the signs may say.
The city is completely pedestrianised and easily small enough to get around on foot, some of the streets are a little steep though.
Dubrovnik was heavily bombed during the Croatian War of Independence from 1991 to 1995. Almost all of the
damage has been repaired; however, if you look closely around the old town, mortar damage in the cobblestone streets and bullet marks in the stone houses are visible.
Roland's Column, (in front of the Bell Tower). A slender stone flag staff of the legendary knight. Also known as Orlando's Column.
Bell Tower, (after the Ploče entrance to the city). On top of the tower are the famous "Zelenci" (The Green Ones), bronze statues which strike the gigantic bell every hour.
Sponza Palace, (West of the Bell Tower). Gothic Renaissance palace, one of the few buildings that has maintained its form from before the catastrophic 1667 earthquake. Hosts historic archives. Memorial room of defenders.
Rector's Palace, Formerly the palace of the Major Council, now houses a museum dedicated to the city's history.
Old Port. The eastern part of the Old Town of Dubrovnik; some cruise ship passengers are tendered to the Old Port.