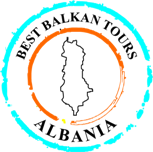 Discover Balkan - Mostar
Mostar is a city in Bosnia and Hercegovina, formerly one of the most ethnically diverse cities in the country, and today suffering geographical division of ethnic groups. The city was the most heavily bombed of any Bosnian city during the war in Bosnia and Herzegovina following the breakup of then-Yugoslavia. At the beginning of the war, the city lost many important buildings and structures through air strikes; later, once the formerly-aligned forces turned into enemies, a thorough destruction of this old city began, including the destruction of Mostar's architectural (as well as cultural and spiritual) heart: The Old Bridge (Stari Most). Mostar has been most famous for this beautiful historic Ottoman-style bridge, which spanned the Neretva river in what is considered the historic center of the city. Through combined efforts with the international community, The Old Bridge has been rebuilt (completed in 2004, almost 11 years after its destruction), using some of its original pieces recovered from the Neretva river. A significant portion of the city has been rebuilt and visitors might be suprised to see that this formerly war-torn city is a lively and beautiful destination once again, particularly the area within and around the old town. Still, many visible signs of Mostar's troubled recent history remain. The majority of administrative buildings are from the Austro-Hungarian period and have neoclassical and Secessionist characteristics. A number of surviving late Ottoman houses demonstrate the component features of this form of domestic architecture - upper storey for residential use, hall, paved courtyard, and verandah on one or two storeys. The later 19th-century residential houses are predominantly in neoclassical style.
Stari Most - The Old Bridge. Originally built by the Turks in 1566, it was destroyed in 1993, but rebuilt in 2004.
The bridge is the highlight of Mostar and is a UNESCO World Heritage Site. The bridge is 21m high and you will frequently see members of the Mostar Diving Club dive off the bridge. It is customary to give the divers a few KMs after they make the jump.
Old Bridge Museum, (Next to the bridge). Includes exhibits on the history of the bridge, a panoramic view from the top, and entrance into the excavations below, along with a video detailing the reconstruction of the bridge.
Muslibegovica House, (located near the Karadoz - Bey's Mosque), Open for visitors 15 April – 15 October. Constructed 300 years ago, it is considered the most beautiful house from Ottoman period in the Balkans. The house is comprised of separate quarters for women (women's courtyard– haremluk), and men (men's courtyard – selamluk).
Cemetary, (next to Karadjoz/Bey Mosque in the Old town). A park turned into a cemetary in 1993 when the dead needed a place to be buried and other cemetaries were inacessible due to the war.