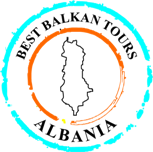 Discover Balkan - Sarajevo
Sarajevo is the only true historical name for the city. It is a Bosnian word based on saray, the Persian word for the governor's palace. The letter Y does not exist in the Bosnian version of the Latin alphabet. The "evo" portion is often citet as deriving from Ova (Saray Ovası) meaning "the field around the palace".
Sarajevo is one of the most historically interesting cities in Europe. It is the place where the Western & Eastern Roman Empire split; where the people of the Roman Catholic west, Eastern Orthodox east and the Ottoman south, met, lived and warred. It has been both an example of historical turbulence and the clash of civilizations, as well as a beacon of hope for peace and tolerance through multi-cultural integration. Due to this long and rich history of religious variety, Sarajevo is often called the "Jerusalem of Europe" or "Jerusalem of the Balkans".
Today the city has physically recovered from most of the war damage caused by the Yugoslav Wars of the 1992-1995. Sarajevo is a cosmopolitan European capital with a unique Eastern twist that is a delight to visit. The people are very friendly, be they Bosniaks, Croats, or Serb. There is very little crime.?

Old Town. The cobbled streets, mosques and Oriental style shops at the heart the city are a world away from Europe, and when the call-to-prayer starts, one could be forgiven for thinking that they were actually in the Middle East.
Latin Bridge. This bridge was the location of the 28 June 1914 assassination of Archduke of the Austrian Hungarian empire Franz Ferdinand, the event that sparked the beginning of World War I.
Yellow Fortress. The small fortress provides a great view of the city.
Cemeteries. With white marble grave stones for those who gave their lives at their 20s during the war, these cemeteries are a reminder of the tragedy that the city went through less than two decades ago.
Morica Han (Morica Inn), Saraci (Old town). The only preserved Ottoman Inn in Sarajevo. The first floor used to contain 43 rooms for travellers, mostly traders, houses nowadays a carpet shop and a traditional restaurant with engravings of Rubaiyat of Umer Khayam, the famous 12th century Persian poet.