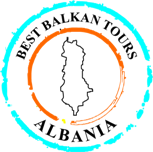 How to Book
Private Italy Tours Designed With Only You In Mind



Consult with our tour designers

Contact our office by phone +355 684040066 , e-mail or fill the request form and speak to one of our tour designers who will answer any question you have about our suggested tour. They will listen attentively to your ideas and plans and suggest changes to personalize the tour based on your interests and budget.

We send you a proposal:

Shortly after your initial contact with our tour designers, you will receive a draft proposal based on your earlier discussions, normally within 2 business days. This proposal is a no obligation draft for your review and comments. Any additions or modifications will be implemented and a new proposal will be forwarded to you for approva

You like what you see!

Upon meeting your requirements and expectations, you will be requested to send a deposit in the amount of 25% of total. Final Payment is due 45 days prior to scheduled departure date.

Have a nice trip!

Approximately, 2 weeks prior to departure you will receive a personalized and detailed day by day itinerary booklet and the necessary vouchers for the services to be provided, along with a general information section on the various regions of Balkans. The booklet and vouchers will include all the important information; addresses, phone & mobile numbers for all your service providers, hotels as well as the phone number of our office in Tirana.
Get started on the Road to Balkan
Contact us now for a no obligation personal consultation with our tour designers.




Our private tour features:
Flexibility: Choose your dates
More Choices: Choose your itinerary & activities based on your interests.
Comfort: Travel at your pace
Budget: We plan according to your budget
Private: No groups. Private guides, drivers & Servises
Peace of mind: Our expert sales team and our local office in Italy with English speaking staff offer a worry free vacation.