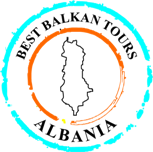 Discover Balkan - Budva
Budva is a coastal tourist resort in Montenegro. It is often called "Montenegrin Miami", because it is the most crowded and most popular tourist resort in Montenegro, with beaches and vibrant nightlife. Budva is 3,500 years old, which makes it the oldest settlements on the Adriatic Sea coast.
Budva is on the central part of Montenegrin coast, called "Budvanska Rivijera". It has developed around a small peninsula, on which the old town is situated. It is by far most visited destination in Montenegro, attracting mostly domestic, Russian, Serbian and other Eastern European tourists with an old town, bars and nightclubs, and beaches mostly consisting of small rocks. It is base for mass tourism, while in its near vicinity there are luxury resorts such as Sveti Stefan or Milocer.
There are as many as 35 beaches in the greater area, mostly rock and a little sand (8 beaches are marked with blue flags).
During the summer in particular, the day and night-life offers opportunities to enjoy theatre plays and performances, music events and entertainment programs.
Stari Grad (Old Town), (on the peninsula in Budva center). The Old Town consists of narrow streets and alleys and small squares with precious monuments of different Mediterranean cultures that have marked the development of this town. You can enter in Old Town from one of five entrance doors.
Budva Citadel, (Soutehrn part of old town). Reconstructed after earthquake. Museuem has Budva historical items.
Church of Saint John. Seat of the Budva bishopric till 1828.
Dancing Girl Statue, (Outside the Old Town on your way to Mogren beach).