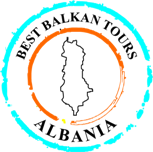 Discover Balkan - Kotor
Kotor is situated in a most secluded part of Boka Kotorska bay, in the northern part of theMontenegro coast. It has developed around Stari Grad (Montenegrian for "old town"), the city's old town and best known landmark, which is listed with UNESCO World Heritage sites. The bay is the deepest natural fjord in the Mediterranean Sea, and the scenery around it (including the steep mountains which come almost to the waterfront) is spectacular. It is well-known for its stunning architecture and amazing natural setting. The ancient walls which stretch for 4.5 km directly above the city.
The old Mediterranean port of Kotor is surrounded by an impressive city wall built by the Republic of Venice and Venetian influence remains predominant in the city's architecture. The Bay of Kotor (Boka Kotorska; Bocche di Cattaro), one of the most indented parts of the Adriatic Sea, is sometimes called the southern-most fjord in Europe (though it is actually a submerged river canyon). Together with the nearly overhanging limestone cliffs of Orjen and Lovcen, Kotor and its surrounding area form an impressive and picturesque Mediterranean landscape.
In recent years, Kotor has seen a steady increase in tourists, attracted by both the natural beauty of the Gulf of Kotor and the old town of Kotor itself.
Kotor has one of the best preserved medieval old towns in the Adriatic. It is home to numerous sights, such as theSt Tryphon's Cathedral, (Old Town). First built in the 11th century, reconstructed after earthquakes. Romanesque-Gothic architecture. Chapel holds the remains of St. Tryphon, the patron saint of Kotor, St Nicolas Church. The biggest Orthodox church in the Old Town Maritime Museum, (Old Town), 3 floors of photographs, uniforms, weapons, paintings, and model ships.
The ancient walls which stretch for 4.5 km directly above the city.