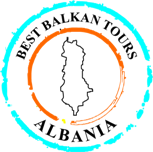 Discover Balkan - Podgorica
Besides being a capital of Montenegro, Podgorica is also the country's largest city, having a population of some 150,000 people. The city is situated in central Montenegro, in the scarce Montenegrin lowlands between Dinaric Alps and Lake Scutari. Area of Podgorica has been continuously inhabited since the Illyrian and Roman era, with settlement on the site of today's Podgorica being firmly established during Ottoman Empire rule. Podgorica was reincorporated in Montenegro in 1878, when the city started to take a more European shape. Nazi and Allied bombings during World War II destroyed much of the historical Ottoman and Montenegro-era Podgorica architecture, and city was reborn as a capital of Montenegro in Socialist Yugoslavia (SFRY). The city was then rebuilt and expanded in a manner typical of Eastern bloc countries, so it is mostly a modern planned city, and by no means a principal sightseeing destination. While not a typical European eye candy, the is city definitely worth visiting, owing to its interesting mix of old and new, its café culture and nightlife, and laid back Mediterranean atmosphere. Both Montenegrin coastal cities and its mountain resorts are within one hour drive from the city, so it is an excellent starting point for one day trips to anywhere in Montenegro. While in Podgorica, one can enjoy the diversity of Montenegro's capital cafes and restaurants, check out the nightlife, or take a walk at some of the favourite picnic locations of Podgorica citizens - Mareza, Skadar Lake, or Gorica hill. While strolling through Podgorica center, you might find the shopping area interesting, as there is vast number of boutiques, just beware the counterfeits!

Things around to see:
- Old Turkish town called "Stara Varoš" ("old town"), with its mosques and old clock tower. A typical old turkish "kasaba"(town), with narrow and curvy streets.
- Skaline (the stairs) on the outfall of the Ribnica river to Morača, with it's old turkish bridge over the Ribnica, and the ruins of old Nemanja's town.
- Monument to King Nikola in the park across the street from the Montenegro's parliament.
- Hercegovačka pedestrian street in the city centre.
- Trg Republike the central square of the city, next to Hercegovačka street, a lot of life at the end of the day, when people finish to work. Lot of cheap restaurants and friendly people, a pleansant place to spend the first part of the evening.
- St. George's church, built in 10th century, on the slopes of the Gorica hill (hill after which the city was named.)
- Millennium bridge, the impressive new bridge over the Morača river.